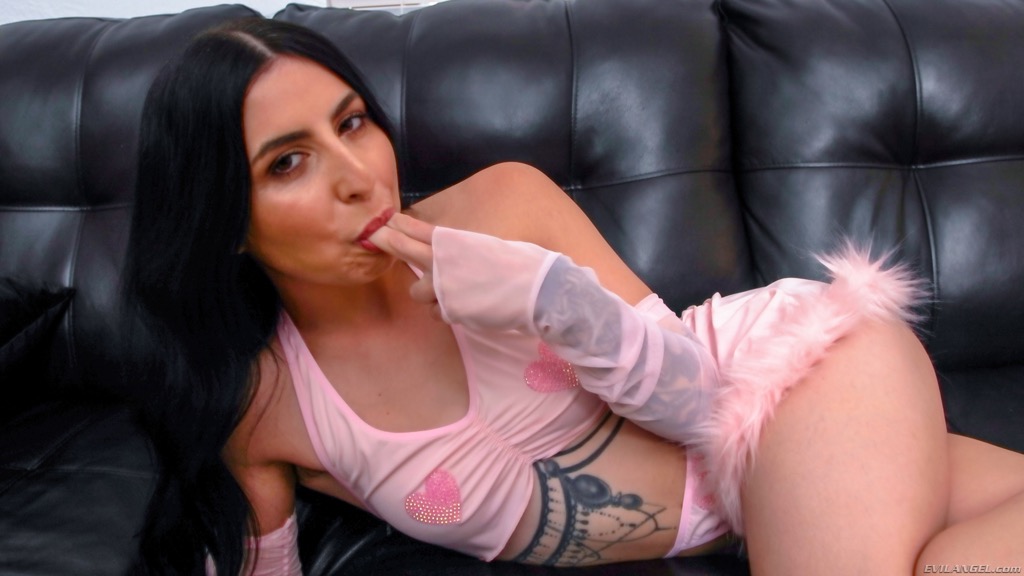 Slut Training Kaitlyn Katsaros
Young, dark-haired cutie Kaitlyn Katsaros introduces herself, eager to see if her booty can handle director/performer Richard Mann's legendary big Black cock. The nasty-minded babe gives him a graphic blowjob, choking and slobbering as Richard fucks her face. Rude Kaitlyn blows snot rockets onto Richard's boner, gathering slobber in a dog bowl as she slurps. Richard spits into her mouth and dominates her, grinding on Kaitlyn's face as she gives him a raunchy rim job. She eases his massive meat into her pussy, for a warm-up. Next, an anal reaming: Kaitlyn is amazed to discover that she can cram Richard's colossal prick into her tight asshole! The dirty-talking hottie poses her gaping rectum, and she gives raunchy, ass-to-mouth head. Richard cums down her throat. Crude Kaitlyn spits his sperm onto his dick and snorts it up! She blows the juice back out through her nostrils, laps it up, and swallows!
See also our Double Anal Rating page.
Anal Talents:
Kaitlyn Katsaros, Richard Mann