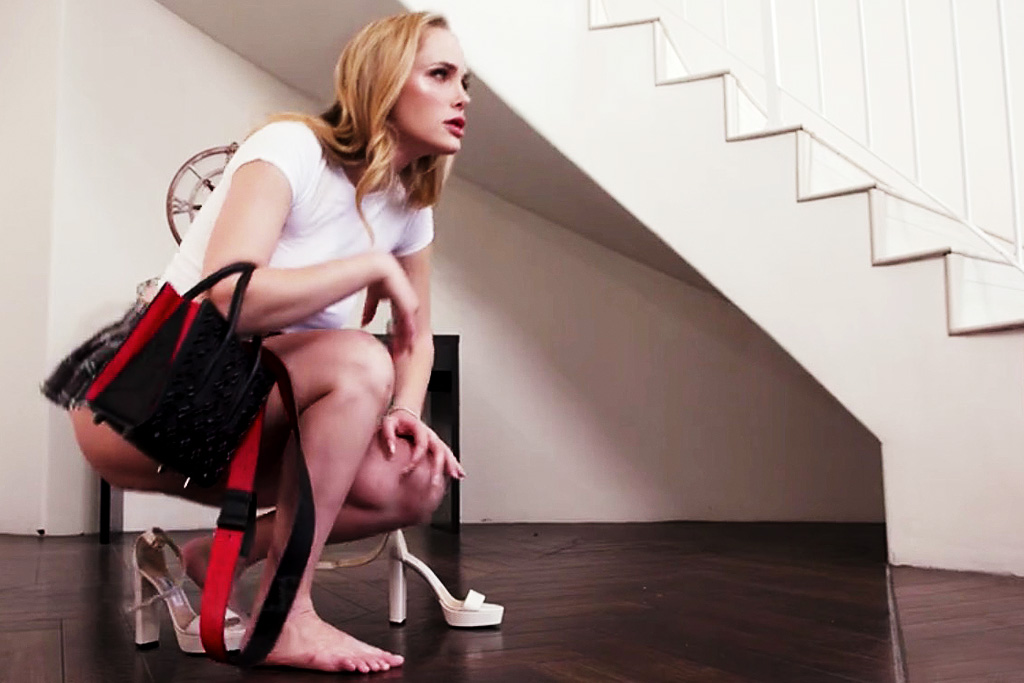 I'm Gonna Buttfuck Your Firstborn #02 – Athena Fleurs
Athena Fleurs sneaks back into her house, making sure to not make a sound as she slips off her high heels. Unfortunately, however, her parent Scott Free has been WAITING for her… and he is NOT happy. Seems like Athena missed her curfew last night, and now will have to face the consequences. Scott starts railing into her, reminding Athena that the car she's driving has a tracker on it. Scott was able to see everywhere she went last night and he KNOWS what she's been up to… Athena's been fooling around with men all across town! Just then, however, Brad Newman arrives to fix the plumbing, delaying Athena's impending parental discipline. Brad and Athena exchange a flirty look, clearly into each other, and as Scott shows Brad up the stairs to the clogged bite, Athena finds herself wishing that Brad can do some work on HER pipes instead. As luck would have it, Brad later shows up at Athena's door as she's hanging out on her bed. With all his work done for the day, Athena invites Brad to have a little fun with her… including some steamy anal sex!
See also our Double Anal Rating page.
Anal Talents:
Athena Fleurs, Brad Newman