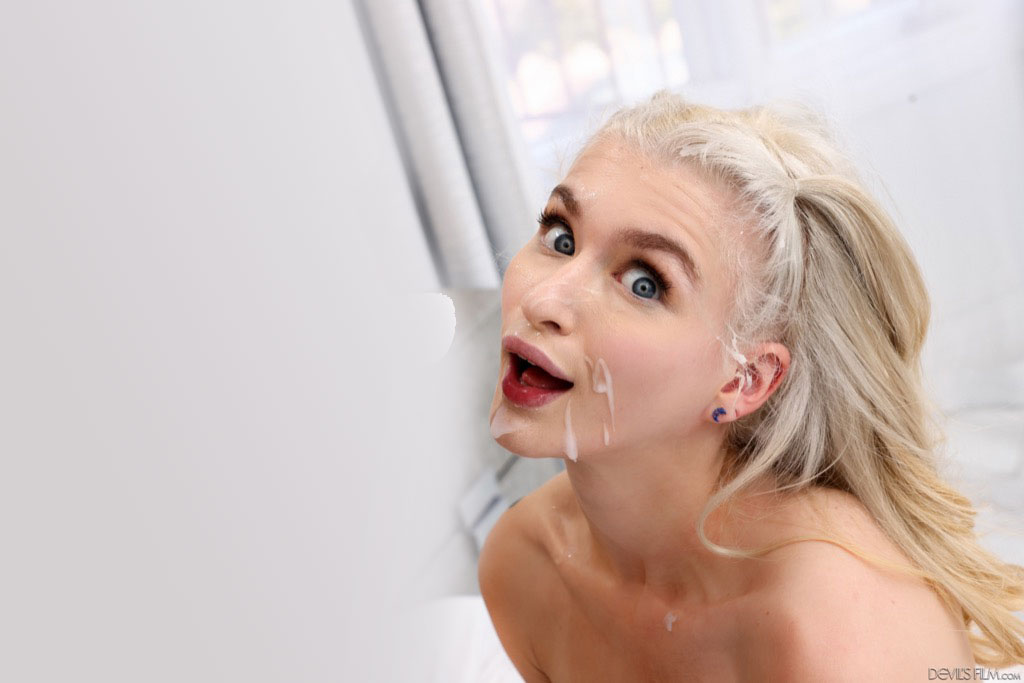 I'm Gonna Buttfuck Your Firstborn #02 – Emma Rosie
Will Pounder's driving across town to a client's house when he notices Emma Rosie jogging nearby. She looks super cute in her tight running outfit, so Will can't help but eyeball her from his car as he waits at a red light. It seems like Emma can feel his eyes on her since she decides to flash him her titties as she runs by him with a cute little giggle. Wow! Sometime later, Will has just finished quoting Lorin for the installation of solar panels on the exterior of her house when the one and same Emma comes up to the house. Shockingly for Will, it's revealed that Lorin is Emma's parent! Emma and Will exchange a flustered greeting, obviously keeping their recent 'flashy' encounter to themselves. Lorin has to go back to her office, so she asks Emma to show Will the best way to get to the roof from inside the house. But once they get inside, it's clear that they both have something OTHER than solar panels on their minds… They decide to have playful, energetic sex together, including Emma letting Will put his cock in her ass for some tight teen anal!
See also our Double Anal Rating page.
Anal Talents:
Emma Rosie, Will Pounder