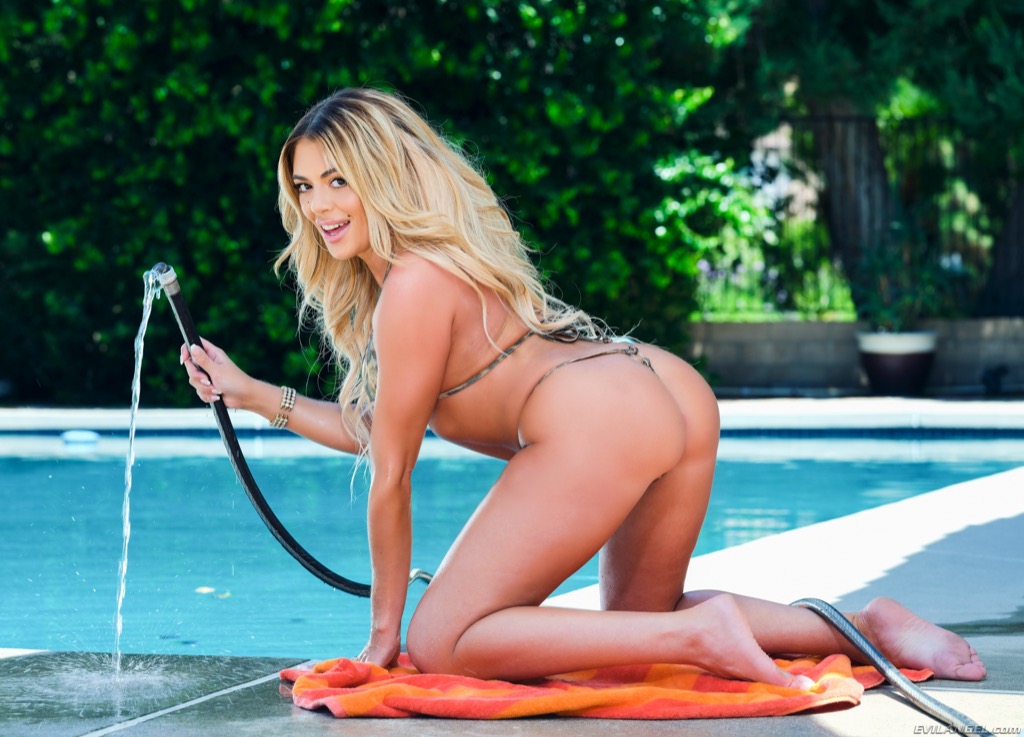 Vivianne DeSilva: Anal With Brickzilla
Bodacious Vivianne DeSilva, a blonde Latina MILF, shows off her big tits in a tight bikini, eager to have massively hung Brickzilla's 13-inch big Black cock fill her asshole! The tan vixen flaunts her luscious booty poolside, posing and playfully stripping for the camera. When presented with Brickzilla's huge hunk of meat, Vivianne holds it in her hand, stares in awe, and says, 'This cock is unreal!' She eagerly, reverently tastes and sucks it, slobbering over Brick's shaft as she worships. Nasty throat fucking precedes intense sodomy, and Vivianne whimpers with every buttfucking thrust. As she kneels open-mouthed before imposing Brickzilla, his humongous prick slaps her outstretched tongue multiple times! This hard-pounding BBC anal workout includes a drooling, ass-to-mouth blowjob and raunchy rectal gaping. For the climax, Brick cums inside of Vivianne's mouth.
See also our Double Anal Rating page.
Anal talents:
Vivianne DeSilva, Brickzilla
<!- -https://twitter.com/martinasmeraldi @martinasmeraldi https://twitter.com/LiyaSilver @LiyaSilver -->