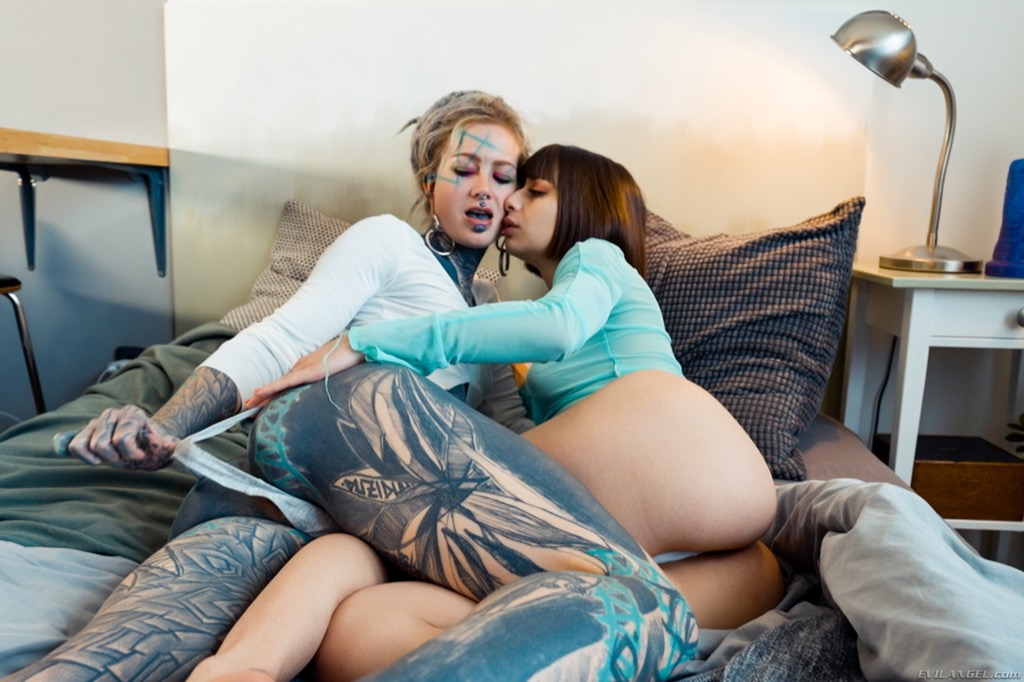 Anuskatzz and Silvia Soprano: Anal Gaping Threesome!
Anuskatzz and Silvia Soprano tease each others fuck holes until the fully inked fuck pole appears. The fuck pole droughts the attention and the girls start sucking and licking the dark inked cock. Anal starts and is accompanied by ball sucking and ass-to-other-girls-mouth ATOGM. Nice wide anal gapes. Final facials.
See also our Double Anal Rating page.
Anal Talents:
Anuskatzz, Lily Lu, Silvia Soprano