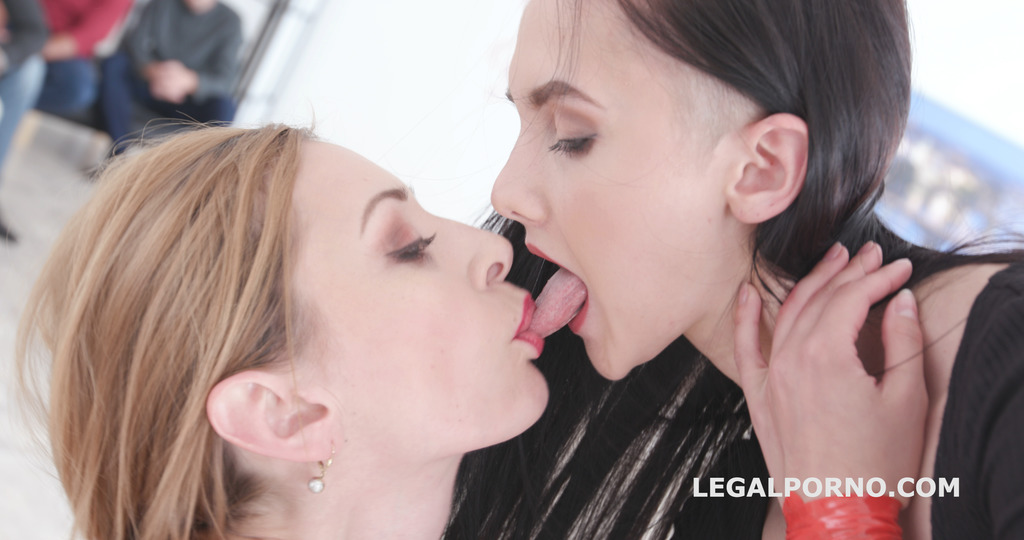 Fantastic anal with two fantastic anal whores:
Crystal Greenvelle over Luca Bella
Notes from XFreak:
Part #1
– 1on1 no Pussy. I have great project for Crystal Greenvelle, so I set up this scene to clear my mind. I wanted Crystal to dominate Luca Bella and I got what I wanted. It is smooth and sexy as I imagined. Mike enters the frame pretty soon anyway and he starts to do what he does best! Luca gets the dick balls deep, the gape is good and she likes it!
Part #2
– Here Greenvelle is the star, Luca is just a slut sucking the dick coming out of Crystal's ass and she does it good. The DAP is in Greenvelle style, fast and balls deep with juicy gapes and a lot of ATOM. There is a good TAP, double BJs and again DAP. More anal fucking and 5 cumshots in the ass of Crystal, swapped in the mouth of Luca and swallowed. Greenvelle is finally ready for my next project …
See also how this scene scores on our Double Anal Rating page.
Teens in Control – Crystal Greenvelle over Luca Bella – Part#1 /More info in description/ GIO400 | Teens in Control – Crystal Greenvelle over Luca Bella – Part#2 /More info in description/ GIO401
Gallery for both
Parts 1 & 2