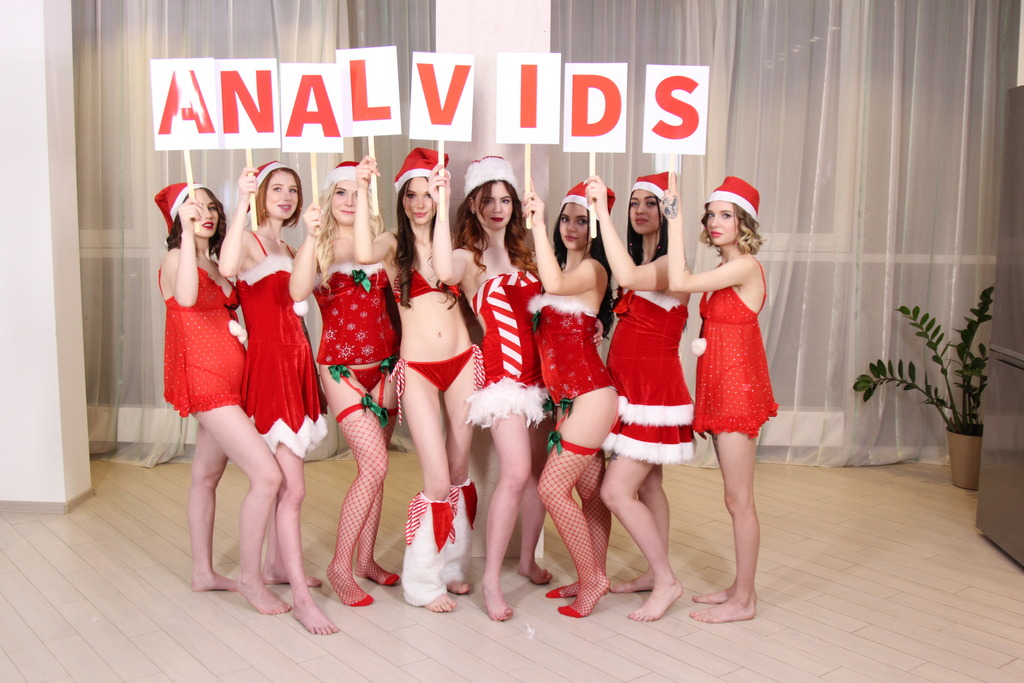 Alternate XXXmas Christmas Orgy with 8 young Russian anal babes:
Goldie Small Carla Cage Ellis Baileys Sofi Li Rina Ray Fiore Sun and Pregnant Milena Briz
Unique scene – our best models and new faces in one scene. Two very skinny models Goldie Small 37 kilograms, Ellis Baileys 38 kilograms and pregnant Milena Briz passionately fuck in anal sex! And also two new red-haired beauties and your beloved models Carla Cage and Sofi Li! Christmas 2021 Anal Orgy 8v4 with Goldie Small, Carla Cage, Ellis Baileys, Sofi Lee, Rina Ray, Fiore Sun, Kitsune Liss and Pregnant Milena Briz
See also h our Double Anal Rating page here.
Christmas Anal Orgy 8v4 with Goldie Small Carla Cage Ellis Baileys Sofi Li Rina Ray Fiore Sun and Pregnant Milena Briz VG049