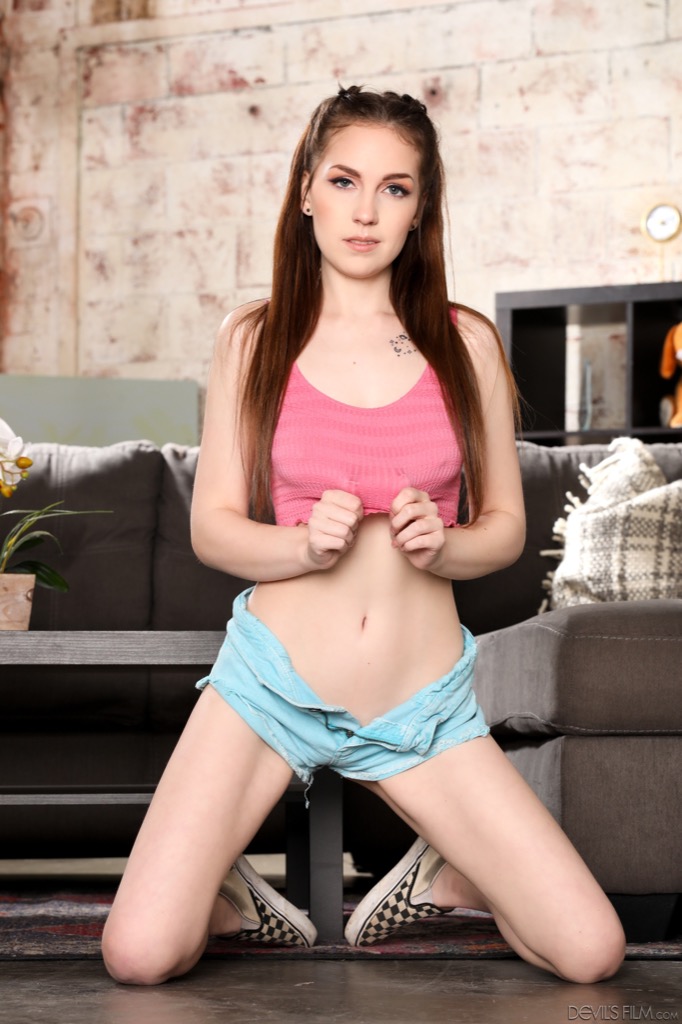 Daddy's Anal Cutie #02 – Raven Right & Tyler Nixon
Raven Right is moving into her own place for the first time. Her helpful stepdad, Tyler Nixon, assists her with moving furniture into the new apartment, and then they sit down for some well-deserved rest. Raven says that she's going to miss living at home, but Tyler reassures her and says that she should enjoy the freedom of being on her own. Raven decides that this is her last chance to confess something to her stepdad… she fantasizes about having sex with him. In fact, just talking about it now gets Raven so excited that she starts rubbing her pussy right in front of Tyler. It's clearly exciting for Tyler as well, because his dick becomes rock hard. So Raven offers to help him out with that, letting him stick his cock into her lovely mouth. Later, she bends over to show off her pretty butt plug, and invites him to take it out so he can slap her ass and then fuck her!
See also our Double Anal Rating page.
Anal Talents:
Raven Right, Tyler Nixon
All episodes: Daddy's Anal Cutie #02 – 1 Harlow West & John Strong | 2 Kyler Quinn & Ramon Nomar | 3 Raven Right & Tyler Nixon | 4 Chloe Cherry & Michael Stefano