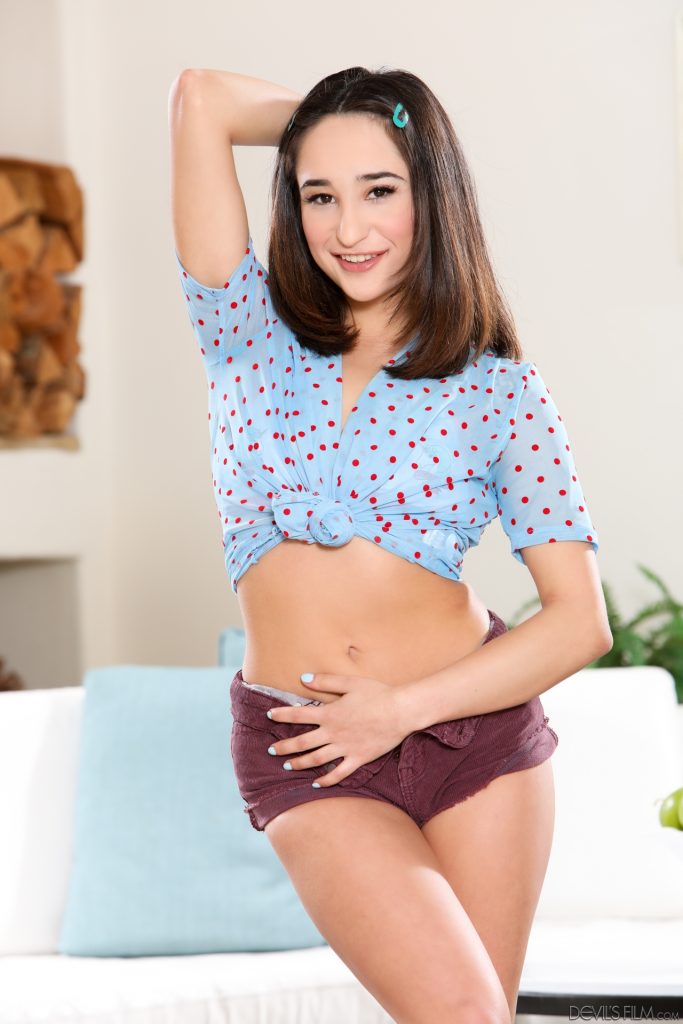 Isabella Nice Grounded
Isabella Nice can be a real handful. This whole sorority thing she has got going on has caused nothing but problems. Like today her stepfather had to bail her out of jail for a college hijinx she was involved in. He's a cool man and she knows he won't tell her mother. Being brought up to believe one should always return favors she takes the opportunity to offer up her holes to her stepdad. He knows there is no turning down this girl and it's probably best that he lets her fuck him as she does not like owing anybody anything. While talking to her mother she pulls out his cock and starts sucking it and that unleashes his inner demons. He fucks the living daylights out of his little stepdaughter and opens both of her holes to gaping proportions. All over that bed he pounds her in lots of fun and exciting positions than deposits a bucket of molten man juice onto her beaming face.
See also our Double Anal Rating page.