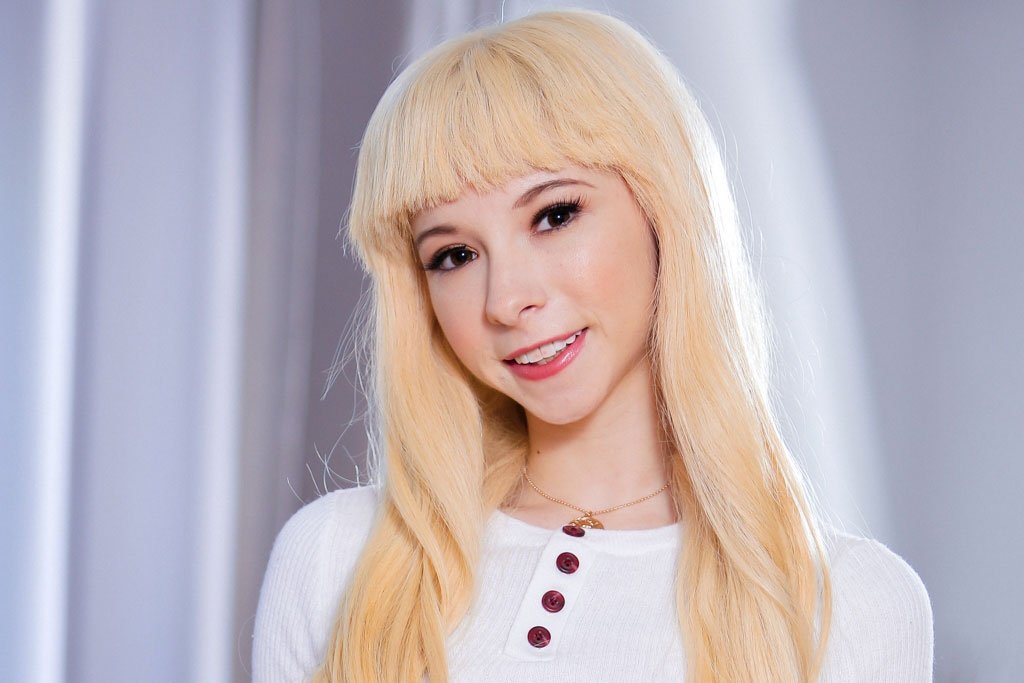 Kenzie Reeves: Unholy Anal Temptation
Cute, petite doll Kenzie Reeves answers the door to find Logan Pierce, a devout Mormon Elder going door-to-door to spread the word of God. The sweet girl invites him in to talk, pretending she wants her sins absolved. Kenzie seduces the naïve disciple, who quickly falls for her devilish plan. She gives him a nasty, deepthroat blowjob, gagging as Logan reams her throat. Kenzie rests her head on the Book of Mormon, moaning in depraved anal lust as Logan sodomizes her. See blasphemous buttfucking and lewd rimming. The unholy encounter climaxes as Logan blesses Kenzie with a messy cum facial.
See also our Double Anal Rating page.