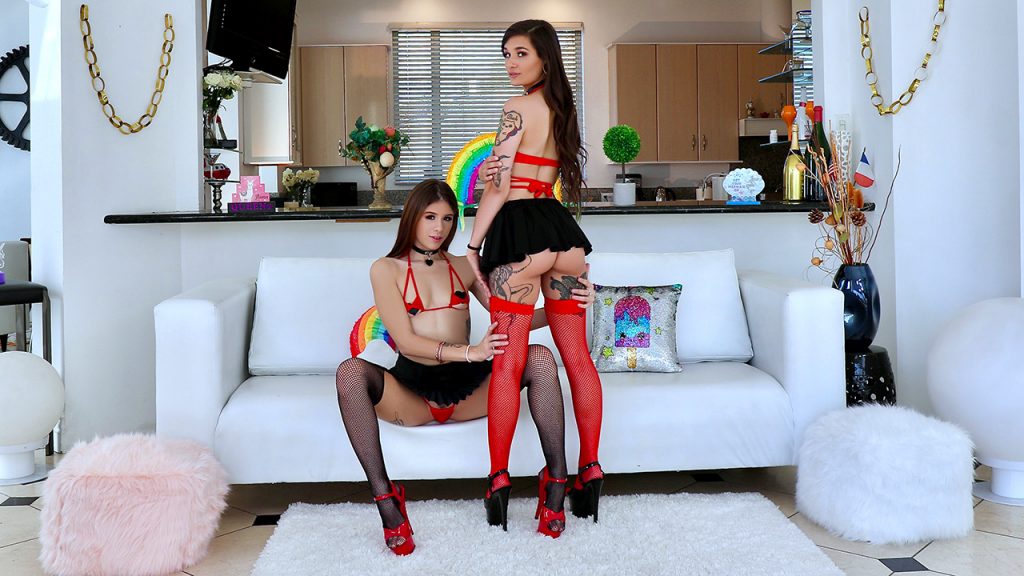 Full Moon Perversions with Isabel and Luna
Be careful or you'll fall under their spell! Isabel Moon and Luna Lovely are two slutty babes ready to bare all and get real perverted. When they lift their skirts to show off their full moons, you had better accept their invitation! No hole is off-limits in this hot threesome and this lucky dude is in for a good time!
See also our Double Anal Rating page.