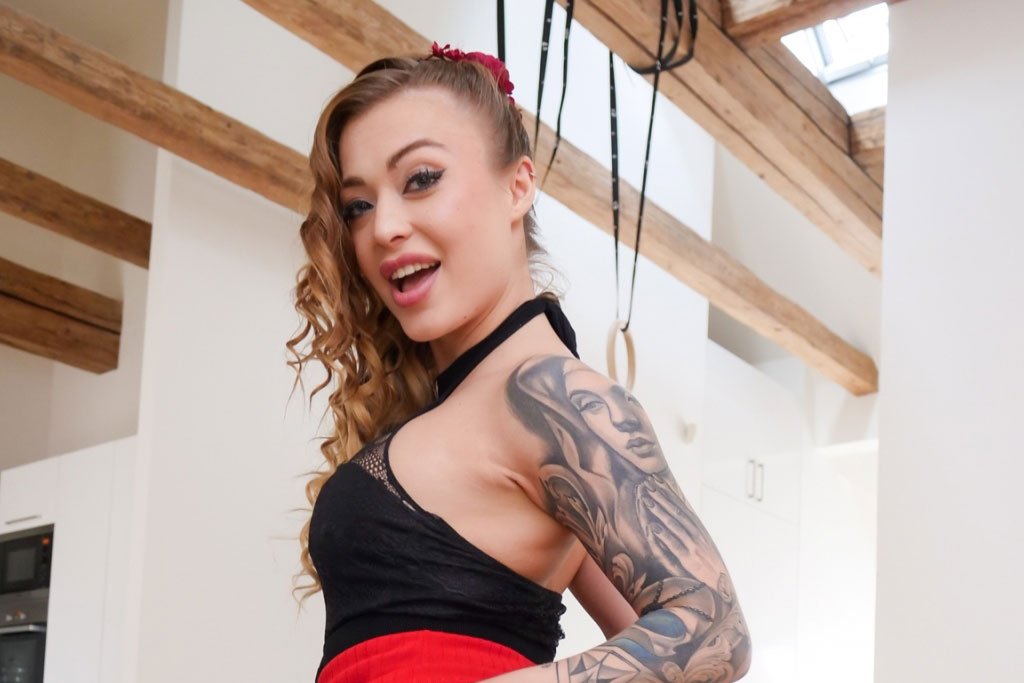 Misha Maver: Anal & Double Penetration
Elaborately tattooed Russian minx Misha Maver flashes cool blue eyes, ready for an interracial threesome! Antonio Black and Damien Soup feed her their stiff rods: Damien's white meat bones her tight pussy, and Antonio stuffs her mouth with big black cock! Misha squeals while Damien spanks her ass raw! Damien rubs her clit, and Antonio plunges deeply into her asshole, making Misha scream in orgasm! He gives her a rim job. The guys plow her holes simultaneously in an intense double penetration. Misha's bunghole gapes vastly! She gives an ass-to-mouth blowjob and culminates the dirty fun by swallowing cum.
See also our Double Anal Rating page.